Summer 2024
Our complete event calendar may be found here.
Outdoor Concert Series
May - October, 2024
Enjoy free, live music every Friday and Saturday evening, from May through October.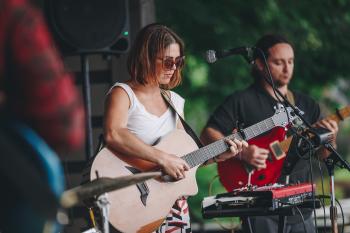 The best way to experience music is live and in person - with dear friends, of course! Beginning May 17, 2024, local and regional bands and musicians are scheduled every Friday and Saturday evening through October 12. Friday Night Live takes place at Town Square on Main Street. and Saturdays on Pine is held at Kelsey-Hutchinson Park on Pine Street. 
All shows are from 6 - 8 p.m. Bring your favorite lawn chair, a picnic basket full of good food and drinks from your favorite Highlands restaurants and join the fun! 
The Outdoor Concert Series is brought to you by the Highlands Chamber of Commerce/Visit Highlands, NC.
CLICK HERE for a downloadable brochure. 
For more information, call 828-526-5841 or send an email to events@highlandschamber.org.
Highlands Motoring Festival
June 6 - 9, 2024

The annual Highlands Motoring Festival takes place June 6 - 9, 2024 and offers something for everyone. This four-day festival will feature a Grande Driving Tour, Movie Night in the Park, the Speciale Driving Tour, an Awards Gala and the High-Octane Car Show and Social Gathering. The centerpiece event is Saturday's Cars in the Park Invitational Classic Car Show, which will exhibit more than 80 high-profile, classic cars. 
This year's featured marque is BMW, along with great foreign and domestics classics from the pre and post WWII eras.
In 2019, readers of Classic Motorsports Magazine voted the Highlands Motoring Festival "Best Concours." 
A team of volunteers work year-round for the nonprofit organization that makes this event a reality. Proceeds are donated to support community needs. 
For more information and a full schedule of festival events, visit HighlandsMotoringFestival.com. 
Mountaintop Art and Craft Shows
June 28 - 29 and August 23 - 24, 2024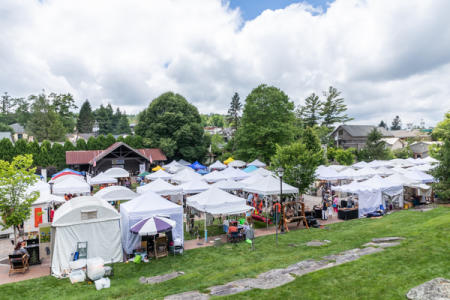 Two free summer shows display regional talent, with fine art, rustic furniture, pottery, folk art, woodworking, crafts, clothing, books and more.  
Each year, the Highlands Mountaintop Rotary brings together artisans from the region for two summer festivals. The 2024 festivals will take place June 28 - 29 and August 23 - 24. Artisans display and offer their work at Kelsey-Hutchinson Founders Park on Pine Street, with some hosting live demonstrations. Live music, food and, of course, the cool mountain air all make for a wonderful family event. 
Enjoy the experience of meeting the makers of the extraordinary pieces, learning what inspires them and supporting their work. 
While the shows are free, Mountaintop Rotary of Highlands collects and appreciates donations to support their work in the Highlands community. Shows take place, rain or shine, from 10 a.m. - 5 p.m. on Saturday and Sunday. 
For more information, email highlandsartshow@gmail.com or visit highlandsartshow.com
Independence Day Celebration 
July 4, 2024
With live music, fireworks and an array of activities, Highlands offers the best of small-town celebrations to honor our nation. 
Three outdoor concerts will fill your weekend from Thursday to Saturday night. All three shows are free, part of the Outdoor Concert Series provided by the Highlands Chamber of Commerce/Visit Highlands, which also sponsors the July 4 spectacular fireworks display. Fireworks begin at dark, so grab your most comfortable lawn chair and find a spot to watch the mountain sky fill with explosive color! 
Other festivities for Thursday, July 4 take place at the Town Ball Field on Hickory Street, including Water Rocket Launches from 9 a.m. - 11 a.m.; the Highlands Rotary Lunch at 11 a.m.; Traditional Field Games from 11 a.m. to 12 p.m.; a Ladder Truck Display and Spray Down at Noon, and a visit from the Mountain Area Medical Airlift (MAMA) at 12 p.m. The annual Duck Derby, billed as "the most exciting five minutes in Highlands," will take place at 2 p.m. at Mill Creek, next to Stubborn Seeds, offering a chance for cash prizes with ticket purchase.
For more information, call 828-526-5841 or send an email to events@highlandschamber.org.