Spring Events
Spring in Highlands is when mother earth awakens and unfurls with an abundance of flower and fauna. Click here to see more of what you can experience in a Highlands Spring.
Earth Day
Spring is glorious in the mountains as mother nature awakes and there are many events and festivities celebrating the re-birth.
Naturally, conservation has been a driving force in the development of Highlands, dating back to the Foundation of the Highlands-Cashiers Land Trust in 1909. Over the last century, the Highlands Cashiers Land Trust has set aside 3200 acres of forests, wetlands, and vistas that are home to the greatest number of rare and endemic plants and animals in the Southern Appalachians.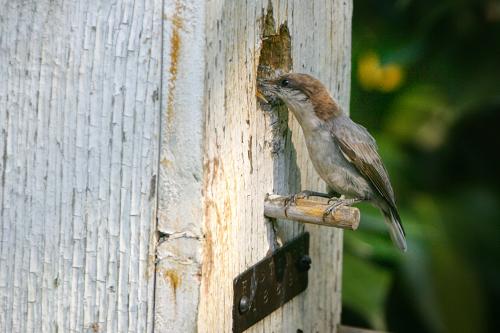 The Highlands-Cashiers Plateau sits at the headwaters of six different watersheds so conserving land here protects drinking water throughout the Southeast. Reinforcing that conservation ethos is the presence of the Highlands Biological Station, which draws researchers from across the globe to study the area's unique biological richness and shape strategies to preserve natural treasures everywhere.
With all that, Earth Day is a big deal here. In fact, the celebration can't be contained on a single day, with activities spilling across an entire week sometimes.       
Plateau Pick-Up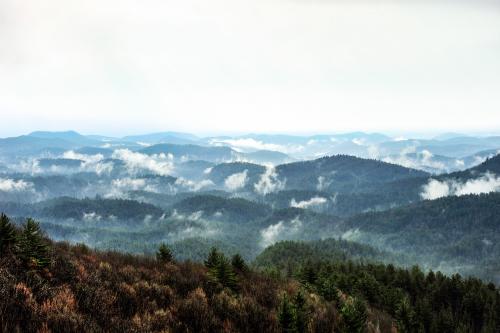 The Visit Highlands, NC / Highlands Chamber of Commerce is hosting its annual Plateau Pickup on Saturday, April 10th and 17th this year.
Litter Sweep, the state's project name, is conducted the last three weeks of April every year. It's the North Carolina Department of Transportation's bi-annual statewide roadside litter removal initiative.  In 2019 North Carolina residents, in partnership with the North Carolina Department of Transportation and the US Forestry Service, picked and bagged roadside trash into recyclable bags, then loaded them onto trucks for a grand total of 245 tons (489,000 pounds). Previously known locally as the Gorge Road Clean-up, the project now includes Highways 64, 106, 27 and the downtown Highlands streets.  Over 80 volunteers from the plateau assisted in the clean-up in 2019.
Volunteers will meet this year at Kelsey Hutchinson Park at 8:30 a.m. to get area assignments.  Social distancing will be practiced during the pickup.  Bagged breakfast and lunch will be served to volunteers and everyone will be supplied with gloves, pick up tools, safety vests, garbage bags, and a "thank you" tee shirt.
For more information or to sign up call (828) 526-2112 or email visitor@highlandschamber.org.
Easter
Highlands has an entire suite of events and activities for the whole family.
In the spring, local churches and organizations stage an Easter Egg Hunt at the Highlands Civic Center, the Saturday before Easter. It's free but be sure to bring a basket.
A Good Friday Stations of the Cross will be commemorated at Our Lady of the Mountains Catholic Church. It's open to everyone and participants will wind their way through downtown, making stops to mark the Stations of the Cross.
Bear Shadow Music Festival

April 23-25th, 2021 was a huge Success!!!
Watch for Bear Shadow Music Festival April 2022
Please sign up for the festival newsletter at www.highlandsfestivals.com
Meander in May 2022
The ART of Highlands, NC
May 14, 2022 11am - 8:30pm
Meander our vibrant downtown where refined taste is packaged in a small-town atmosphere. Enjoy live performances, artisans, craftsmen, and demonstrations courtesy of Visit Highlands, NC and Highlands Chamber of Commerce while restaurants and shops keep you fueled for exploration.
This free, self-guided event on Saturday, May 14, 2022 is from 11am – 4pm with the final concert at 6pm in Kelsey Hutchinson Park. We are serious about our Arts; you do not want to miss this immersive and interactive arts experience in downtown Highlands, NC!