Come To Main Street Highlands For Safe And Family-friendly Fun As We Celebrate Halloween
Trick -or- Treat On Main Street Monday, October 31st. From 6:00pm-8:00pm.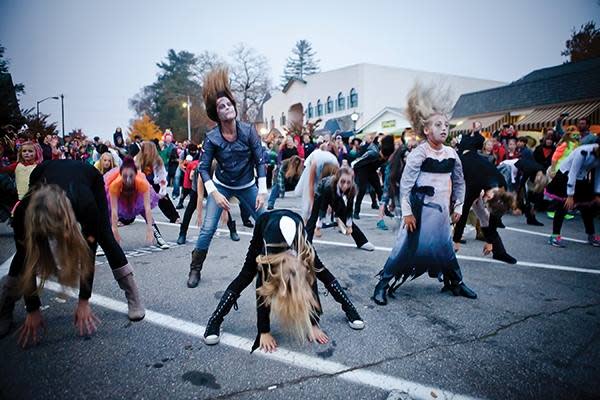 Dress up the family, even the pets and bring the downtown for an All Hallows Eve Celebration not to be missed. Music will fill the streets as people of all ages trick-or-treat down Main Street. There will be all kinds of Treats and maybe a trick or two, but we keep those to a minimum. Visit the Rotary Club Hot Dog Stand, they are easy to find, you can smell them cooking on the grills donated by Wilson gas all the way down the street. If your nose does not lead the way, they will be set up in front of the Presbyterian Church, There might even be a dancing hot dog walking down the street. All donation proceeds benefit local non-profits in down. Main Street merchant's line to street to hand out candy to eager trick-or-treaters of all ages, your sweet tooth will surely be satisfied by the nights end. Come see the sights of the very unique costumes, your never know what you will see, everything from zombies, super heroes, princesses, and wicked witches, all out to have a great time. To ensure the safety of all the children, adults, and pets. Main Street will close at 5:30pm and reopen at 8:30pm.